Wondering why you need a home cinema kit when you have a perfectly good TV? We are about to show you.
We have put together some of our favourite home cinema setups, perfect for families, couples, keeping the kids quiet, or just having some you time.
Garden Cinema
This is a great one to get the kids involved with – Turn your garden into a cinema! Lots of us spent the summer giving our gardens a makeover, so why not get the most out of them through the winter too. Pour yourself a hot drink, snuggle up under a blanket and enjoy your favourite family movie.
What you need:
Blankets
Firepit
Outdoor lighting
Snacks
Warm Drinks
Large Fence/Wall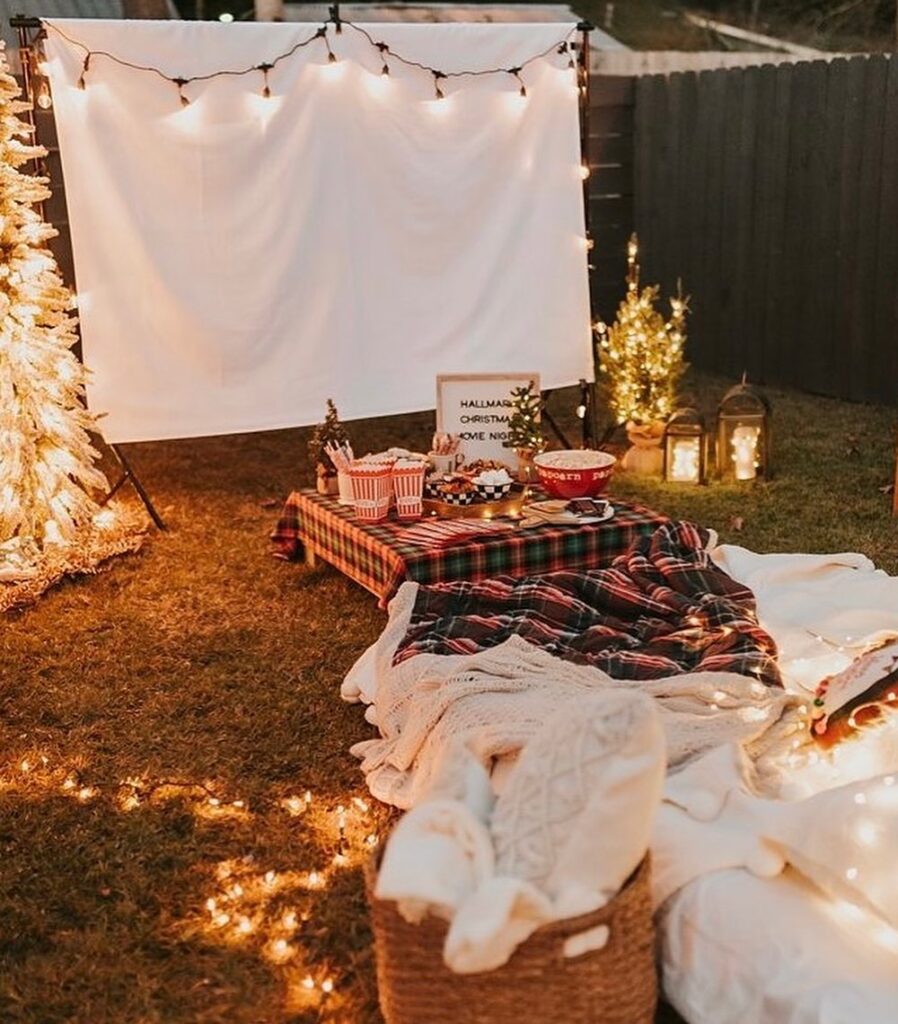 Duvet Day
Watch your favourite movie or TV show, without even needing to get out of bed! Our projectors can project directly onto your ceiling, making them the perfect addition to any duvet day.
What you need:
Your bed/sofa
Duvet
Chocolate
Pub
I don't think any of us can pretend that we don't miss a trip to the pub, especially if you're a sporting fan. So, why not turn your dining room/lounge/spare room/man cave into your very own pub!? (Sticky tables optional.)
What you need:
Comfy Chairs
Salted Peanuts
Selection of Drinks
Superbowl
Always fancied the Superbowl experience? Now's your chance. This is only really possible if you have a driveway or a space to reverse your car into so that your boot is facing a large enough space. Pop up our projector screen and fill your boot with blankets and pillows. Obviously, no Superbowl experience would be complete without hot dogs and beers! Try it out for yourself on 7th February, thank us later.
What you need:
Car with largeish boot
Big Wall/Garage Door
Hot Dogs
Beer/soft drinks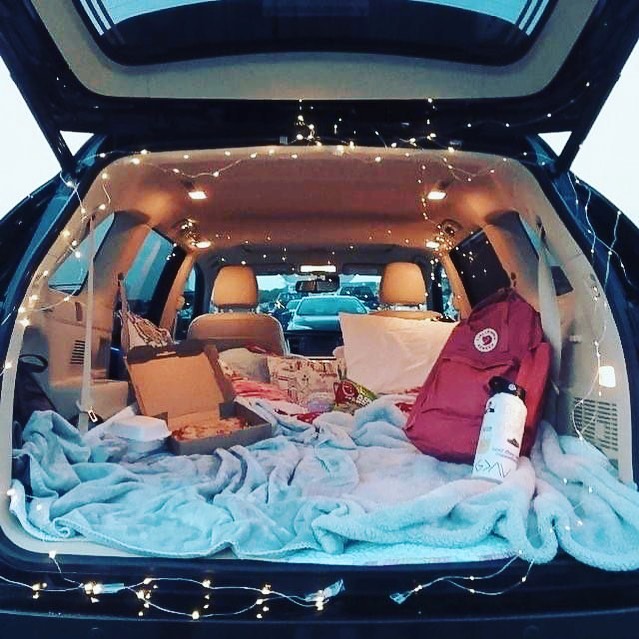 Den
I challenge you to find us anyone who wouldn't love to turn their living room into a den made of sheets and pillows. This is the perfect spot to cosy up with your family and watch a movie. Got work to do? Let your kids create a den for themselves – sure to keep them quiet for a while.
What you need:
Pillows
Sheets/Duvets
Nice lighting
Snacks
Drinks
Date Night
Valentine's day is fast approaching and with the usual options of a trip to the cinema or a meal at a restaurant off the table, it's time to get creative. Impress your loved one by creating a romantic valentine's experience from the comfort of your own home.
What you need:
Bubbly
Popcorn
Fancy Lights
Relaxing in the Bath
Why not take that relaxing bath one step further? Turn off your notifications, tell everyone you're busy and run yourself a bath. Turn on your favourite TV show, project it onto the ceiling, light some candles and enjoy some you time.
What you need:
A bath
Candles
Wine/Tea
A lock on the door
Our client Celestial Cinema recently launched their new Home Edition cinema kit. Make sure you go and check them out for the very best cinema-in-a-box experience!
Have you found more exciting ways to use your Cinema in a Box kit? We would love to see them! Tag #poshcockney in your photos across social media and we will share our favourites!