One of life's pleasures that the pandemic took away from us was brunching. Who didn't miss gathering with friends, sipping Mimosas and enjoying a wide range of delicious dishes?
Thankfully, we are now able to spend our weekends brunching with friends, instead of laying down on the couch for the whole day, gazing longly out of the window.
We all love a good brunch, but not many people know the history behind this original meal. For this, we should all thank Guy Beringer who coined the term in Britain in 1895 to describe a Sunday meal for "Saturday-night carousers". 
The author was inspired by his own hangover to write the essay "Brunch: a Plea!". The term was a portmanteau of breakfast and lunch, which was described very similarly to the concept of brunch we are familiar with: rising late, gathering your mates and chatting the afternoon away. 
Brunch in 2021
We all know that Londoners love brunch. From bottomless prosecco to beach brunch and karaoke, brunch themes are ever-growing.
Temakinho London is no different. With the help of the Posh Cockney team, Temakinho will kick off its brunch offering on Old Compton Street on the 26th of June, before taking the party to Tower Bridge the following week.
Temakinho gives a new meaning to the concept of traditional brunching by adding a touch of Japanese and Brasilian culture. Forget the traditional eggs benedict and be ready to immerse yourself into a vibrant atmosphere. 
"Brunch … is cheerful, sociable, and inciting. It is talk-compelling," Beringer claimed in his essay. The Posh Cockney team definitely agrees with him, therefore, we made sure to build a dynamic and entertaining space where to spend your Saturday with family and friends. 
Live music to keep the spirit high, original nipo-brasilian dishes and plenty of tropical cocktails. What's not to love?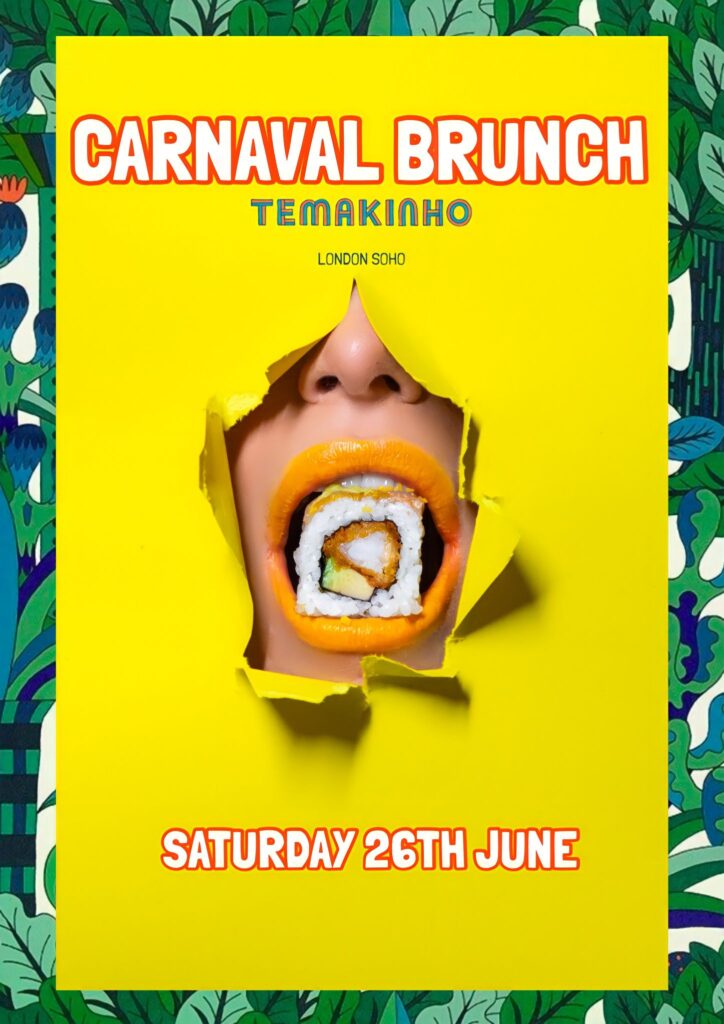 If you are interested in joining our party, don't forget to pre-book a ticket as we will only accept reservations on that day.
Posh Cockney is always in search of exciting and original ways to market their clients. The Temakinho brunch is only one of the many initiatives we have developed this year. If you are interested in finding out more about the campaigns Posh Cockney could develop for your business, get in touch today.