Summer 2021 is fast approaching and we want to share with you some of the most exciting and highly anticipated food festivals that are coming our way. We no longer have to witness those empty streets, closed businesses or cancelled events- it's time to fill those calendars. You don't want to miss out on these perfect foodie days out!
London Festivals
London Craft Beer Festival
When: 13th, 14th and 15th August 2021
Where: Tobacco Dock, London
Picture being sat in the sizzling heat, surrounded by friends, funk soul disco beats and a cold glass of world-class beer. London Craft Beer Festival is the capital's favourite celebration of craft beer with over 100 world-class breweries expected to pour 100s of heavenly beers. Beer is not the only thing to be excited about at this event, with many pop-up kitchens full of delicious food and headliner music acts including Hip Hop Karaoke. 
For more info: londoncraftbeerfestival.co.uk
Taste of London
When: 7th-11th July and 14th-18th July 2021
Where: Regent's Park, London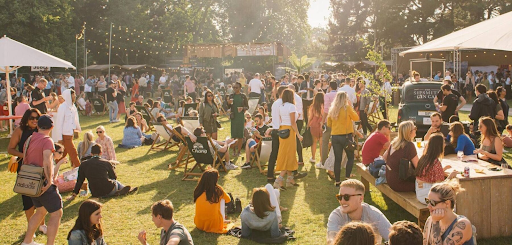 It really is all in the name with this magnificent food festival as it sets out to provide a next level food-fuelled garden party, welcoming the biggest of foodies and London businesses to indulge in 10 days of feasting. The festival is renowned for a huge mix of the most popular London restaurants, future food heroes and an overall vibrant atmosphere. This festival brings the best of food, tantalizing your tastebuds and so much more.
For more info: Home – Taste of London: The World's Greatest Food Festival in London (tastefestivals.com)
National Geographic Traveller Food Festival
When: 17th-18th July 2021
Where: Business Design Centre, Islington, London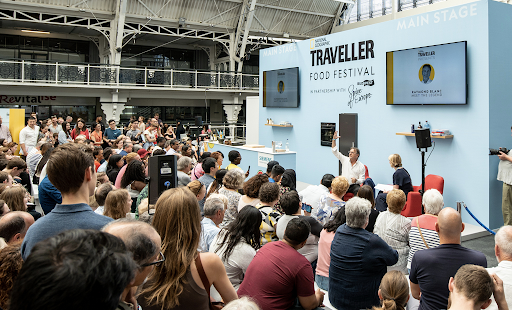 This prestigious festival is making an unmissable comeback, offering foodies an action-packed two-day event from a celebrated publication that promises an unforgettable culinary experience. Where else will you be given the opportunity to be a part of such an extraordinary and immersive occasion that welcomes you to taste food and drink from across the globe. You are invited to hear from experts in the field including your favourite chefs and cookbook authors as well as, join masterclasses to take home with you food inspiration and top tips.
For more info: Home – Food Festival 2021 | National Geographic Traveller (UK) (natgeotraveller.co.uk)
If you're wanting to venture a bit further outside of the streets of London, there are also some impressive food festivals across the UK that you will most certainly want to get your teeth stuck into. 
Festivals in the UK
Bigfoot Festival
When: 18th-20th June 2021
Where: Ragley Hall, Alcester, Warwickshire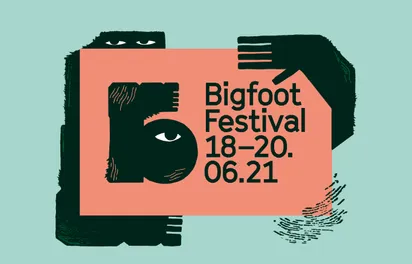 The Bigfoot Festival is making its debut this year and we can't wait to welcome it with open arms! It sets out to take place in a picturesque destination, by a beautiful lake and the grounds of Ragley Hall. It is the world's first craft beer music festival that is open to all, equipped with a diverse programme that offers bundles of family-friendly fun from day to night. The ethos stating indy, artisan, small food and drink business are all at the heart of the Bigfoot festival.
For more info: Bigfoot Festival — 18-20.06.21
Paul Ainsworth's Travelling Feast
When: 6th-20th August
Where: Cornwall (from Boconnoc to Padstow)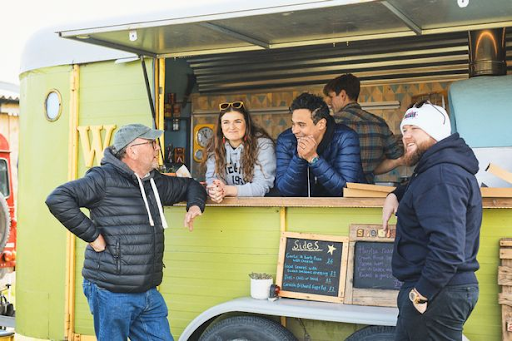 Paul Ainsworth, the Cornwall-based celebrity chef, has created a new and exciting roadshow that has been described as the ultimate staycation and festival this summer! The festival will be setting up shop across idyllic views across the Cornish coastline, accompanied by award-winning chefs, mouth-watering grub and intimate gigs. The perfect opportunity to be a part of an impressive food journey where you are able to pick as many routes as you please. Camping has never sounded so good!
For more info: Travelling Feast
And of course, it is important to mention that the festival's above are following Government guidelines to ensure that everyone attending is safe and secure. Oh and make sure you arrive hungry!