London and its vibrant hospitality sector are finally reopening their doors thanks to the final stages of lockdown being lifted. A new opportunity for development, rebuilding, and memories to be made with the endless list of pending brunch dates logged into our calendars.
Working within Hospitality hasn't been easy in the last year or so, but the future looks bright, especially with us and our partners here at Posh Cockney. Just this weekend, Temakinho Soho opened up to the public for the first time and brought a slice of South American sunshine to the rainy weather of London. Not that the weather can stop anyone from enjoying themselves when a Caipirinha is involved! 
Temakinho Tower Bridge will soon follow in the Soho site's footsteps, and we can't wait to watch this incredible Japanese-Brazilian fusion make their mark on the food industry, becoming the next amazing hotspot for sushi and cocktails in the city. 
Another client, Ritu London, will be opening this summer, bringing delicious authentic Indian dishes to St. John's Wood. Inspired by each distinctive season of India, Ritu is the perfect location to encounter local seasonal produce and a unique culinary experience.
Happy London will be open to welcome the public on the 19th of May, a bar and grill particularly catered towards families with a fantastic kids menu, brand new sushi menu, and their signature Broken Burger. With a 25 year reputation in the hospitality sector around the world, Happy London are a welcome addition to the family.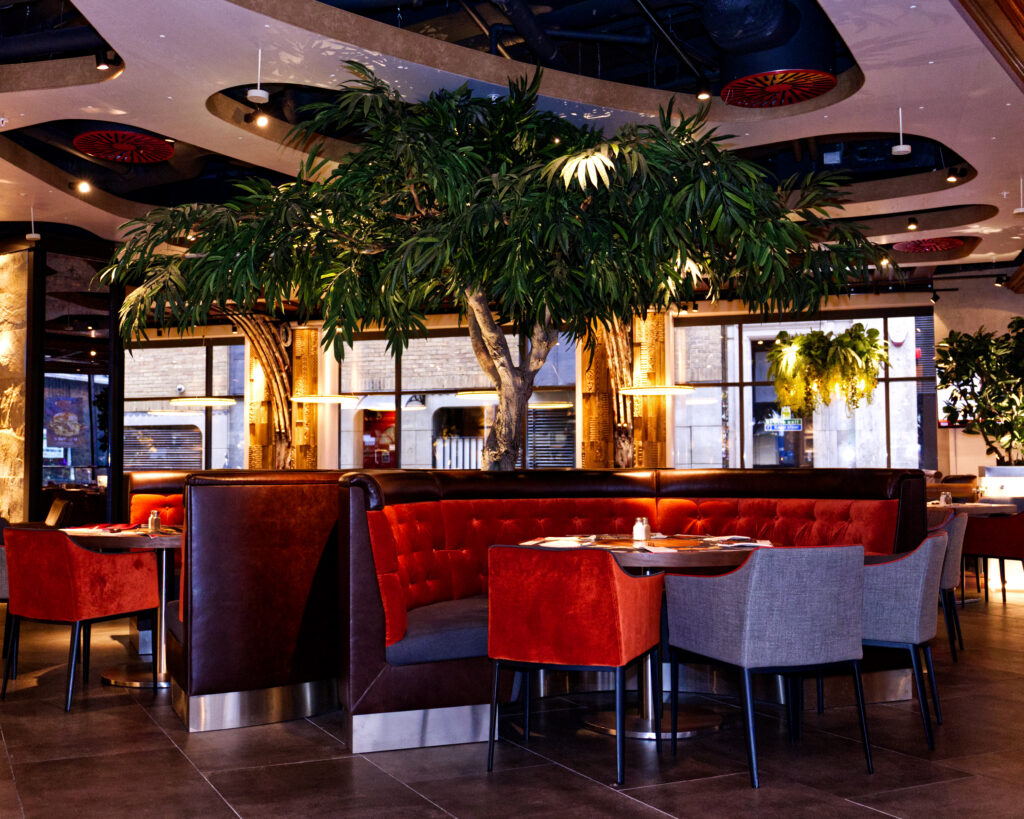 The positivity continued with Posh Cockney's Founder and CEO Liam Norval confirming the first ever live event for our latest venture, Hospitality Titans, where a number of specialists in the industry will come together to provide inspiring support and motivation via the Titan Talks. This groundbreaking event will be held at 12 Hay Hill on the 29th of June, and we hope to see you all there for the first of many events made specifically for nurturing the future of Hospitality. Tickets can be booked via the Hospitality Titans website.
EGGOLAND, a brand new egg based restaurant led by our client Sohail Ahmad, boasts a menu with options for everyone, with a variety of vegan and vegetarian meals, all 100% halal. Opening soon in Fitzrova, Sohail has a phenomenal story – a refugee who came to the UK at just 12 years old, he has built himself from the ground up. A success story in his own right, Sohail became a professional boxer and is now setting his sights on a career in the hospitality sector. We're sure it will be an egg-celent decision!
With so many exciting new projects launching, we wish our clients the best of luck in their endeavours and will be by their side every step of the way. Hospitality is a difficult industry, but it is incredibly rewarding and builds thriving partnerships and long lasting success. With the events of the last year now firmly in the past, we can set our sights on the future, and guide the hospitality industry into bigger, better days.