Brighter days are ahead as we not only begin to approach summer but have been given the all-clear by Boris Johnson, who has confirmed that indoor hospitality settings will be able to reopen Monday 17th May. England is finally moving into the third phase of the roadmap out of lockdown and with that, we can finally let out a sigh of relief- although hopefully not too soon.
From Monday, pubs and restaurants can begin to welcome groups of up to six people or two households, indoors for the very first time since around December last year. Now is the time to scramble to your nearest phone or laptop and get those dates booked in for some overdue good food with your friends and family. Unsure of where to start and in need of some inspiration? We've got you covered with some wonderful venues and delicious food options to choose from.
Temakinho London
Brazilian-Japanese restaurant group Temakinho is set to make an exciting comeback with its relaunch of both its Tower Bridge & Old Compton Street venues this month. Temakinho can offer you a stimulating and combined experience of flavours, taken from the Japanese culinary tradition and paired with the vibrant tastes and colours of Brazil that will be sure to dance across your palate.
The menu is bursting with an array of delicious options including Petiscos (Brazilian appetizers), Tartaras, Ceviche, Sushi Rolls and Temakis. It is also one for veggie lovers with many vegetarian-friendly options for you to enjoy. Now we've discussed the food, let's move onto the all-important cocktails options. Temakinho offers a delicious range of incredible cocktails, perfect to accompany your meal or enjoy on its own. You will not want to miss the relaunch!

Happy London
It's all in the name with this inviting restaurant; Happy will leave you beaming from the great atmosphere to the delicious menu of flavoursome food and appetizing cocktails that is served with a smile. Happy is located in the heart of London, in Piccadilly Circus, a fantastic location that you will find takes the buzz from the bustling streets and bright lights outside directly into this entirely family-run restaurant. 
Happy is a place you should most definitely consider visiting this summer with its authentic and real food, vibrant atmosphere and delightful decor. Not to mention, its low prices that make Happy a top choice for Lunch or Dinner in London and a great alternative to fast-food restaurants. Happy has plenty of new and exciting dishes to offer you including mac and cheese bun burgers, Catalan style prawns and a brand new sushi menu. Tables will undoubtedly be filling up fast, so make sure you don't miss out!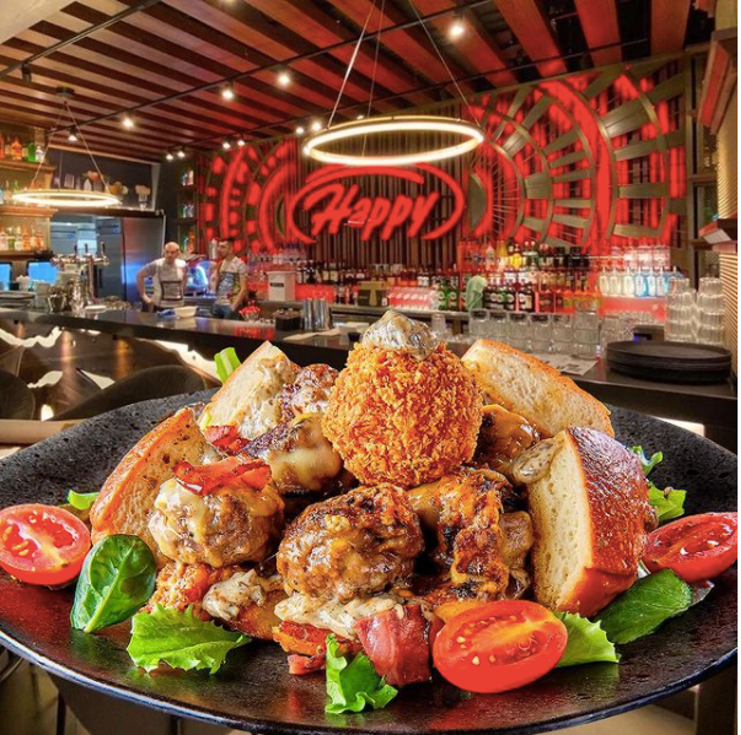 Mike's
Mike's is the brand new pizzeria joint in Peckham's Copeland Park and has been praised for its delicious, authentic slices topped with fancy ingredients. They pride themselves on having created a space for their own style of pizza, bringing London-style pizzas straight to Peckham. How does radicchio, gorgonzola dolce, sage and walnuts served on slow-fermented, bouncy, twice-baked dough sound? Here you will try pizza like no other.
The restaurant has a promising selection of small plates along with an exciting weekend brunch menu and even a range of seasonal wines and locally brewed beers to accompany the slices packed full of flavour. The single sheet menu provides a fuss-free evening of lip-smacking goodness, that will leave you wanting more.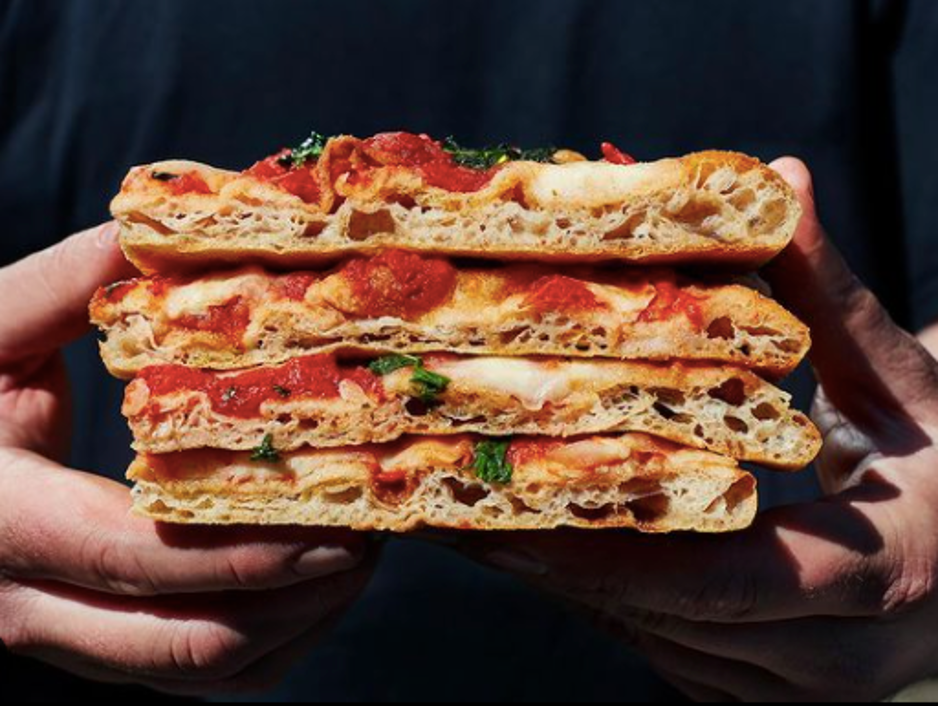 Kiln
Kiln is an open fire restaurant that serves traditional Thai Grill dishes that are cooked on a wood burning kiln oven and grills. Kiln has received some truly outstanding reviews- and for good reason! You can expect some seriously enticing and spicy plates from their Jungle Curry of Wood Pigeon to their Half Lobster with Curried Head Meat, providing delicious and explosive flavours that you will be sure to tell your friends about.
The restaurant provides locally sourced and high quality produce with its seasonal menu. It's both affordable and fun! If placed at a counter, you will be invited to gain a slice of the action and watch the chefs create the meals you will be feasting upon- you won't be disappointed.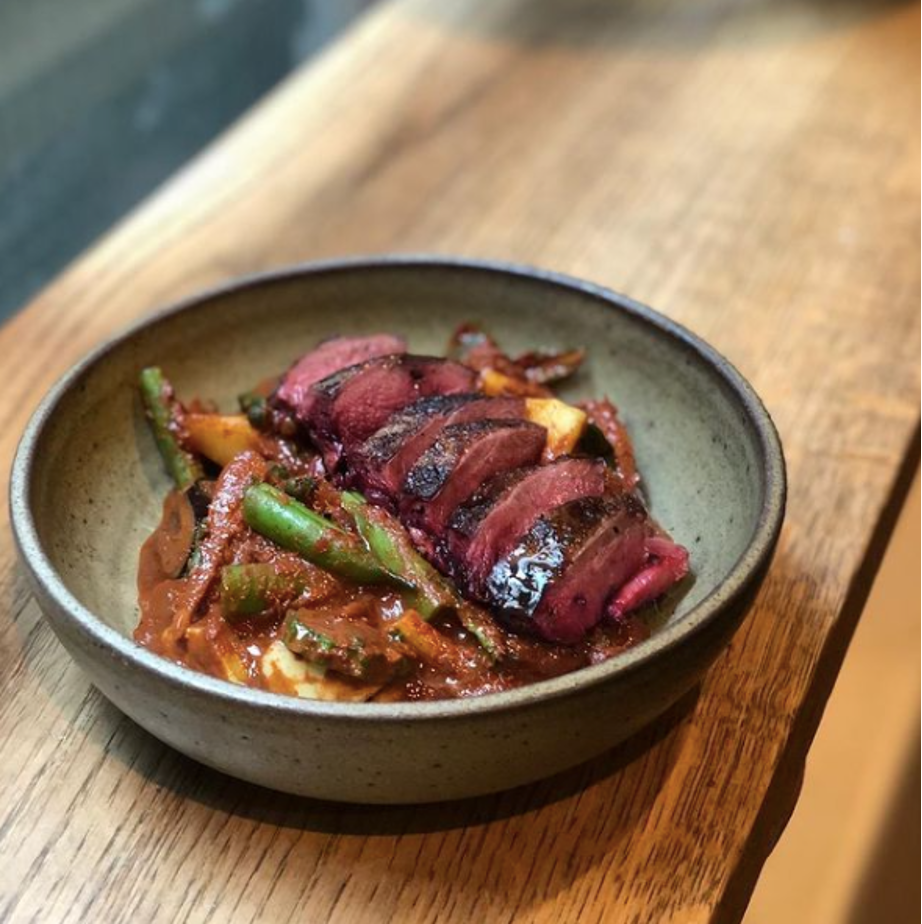 Hide
Hide is a modern, five-star British restaurant on London's Piccadilly, that offers a multi-floor dining spectacular experience whilst also enjoying the views across Green Park. Hide has trailblazed its way through the top end of London's restaurant scene, making a name for itself as an outlet for sublime food morning to night.
It is focused mainly on tasting menus with some exquisite choices including Herdwick lamb smoked over eucalyptus to a Brixham crab tartlet, that are paired with a variety of rich, top-quality wines. You will also find an a la carte menu of dishes that has been created to perfectly suit you and your guests. You can even enjoy a Michelin-starred picnic in Green Park in their appetising and delicate gourmet boxes. It really is a multi-trick pony that your tastebuds will thank you for.