"The hospitality industry is facing dire times"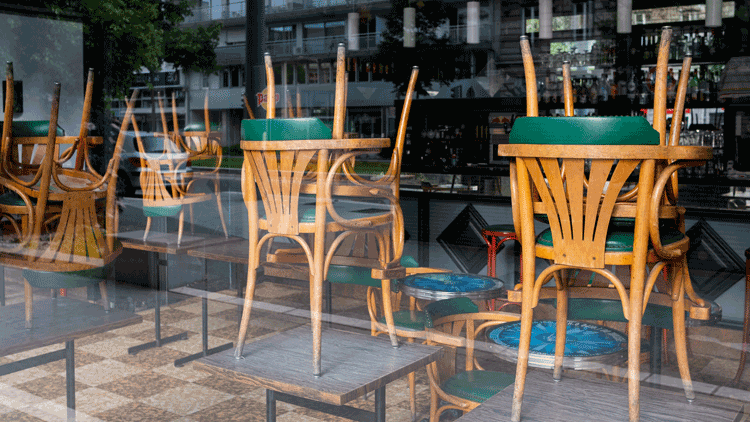 In the constantly evolving and unsteady world that we live in, it is very difficult for the economy to stay afloat. After nearly 18 months of the Covid-19 pandemic, hospitality businesses in the UK have been left out to dry. With Brexit also being a current reality, a lot is changing. Ultimately, the hospitality industry is facing dire times, presently accompanied by staff shortages and vacancies which have nearly tripled now that the sector is opening up again.
How have staff shortages come about?
Reports suggest that nearly 75% of London's hospitality workers are primarily European. Now with Brexit, this figure is bound to change. 
Post-Brexit immigration laws have rendered many EU workers unable to stay and work in the UK. They have either chosen to quit their jobs and leave the country, or have been forced out due to rigorous new visa requirements.  
A new report states that around 90,000 workers have left the UK's hospitality sector during the past year, which is a frightening statistic. This phenomenon, paired with training shortfalls and the uncertainty brought on by the pandemic, could very well put a halt on the industry's ability to bounce back after being in lockdown for almost 18 months. 
The consequences of staff shortages
Studies published by The Confederation of British Industry (CBI) warn that staff shortages could continue for another two years. However, the consequences are prominent now. 
General Director of the CBI, Tony Danker, states that "The CBI has  heard from companies  actively cutting capacity  because they can't meet demand,  like  the hoteliers limiting the number of bookable rooms because they don't have enough housekeeping staff and can't get linen laundered." 
"Meanwhile some restaurant owners have had to choose between lunchtime and evening services when trying to make the most of summer."
The staff crisis has not only affected businesses themselves, which are currently understaffed and cannot provide their usual quality and maximum output, but consumers and workers as well. 
In some industries, shortages have severely contributed to businesses' distribution issues and shops' lack of stock with no one available to restock the shelves, leaving never-ending images of empty shelves in stores and hundreds of unsatisfied customers.
Moreover, hospitality workers have been forced to work longer hours under more stressful conditions to compensate for the under-staffed industry, leaving them at risk of burnout. 
Now, with the world opening up, this will remain a "growing constraint", as characterised by the CBI, in an industry that wants to flourish like it did, pre-pandemic.
We are a team of experts committed to helping hospitality businesses thrive and reach their goals. If you believe your business is facing issues caused by the current economic crisis, do not hesitate to get in touch with Posh Cockney today.