Bottomless brunch. Who doesn't love an endless flow of drinks paired with good food and a great atmosphere? Here is a list of the best bottomless brunches in London that are a sure way to get the party going and be the highlight of your weekend.
Kwaku's Brunch
First on the list, we have Kwaku's Brunch. This black-owned brunch not only offers bottomless rum punch but bottomless wings too (with vegan and non-alcoholic options available as well!), so you'll need to come thirsty and hungry. Resident and guest DJs will have you up and fully entertained with the best of RnB, Hip Hop, Afrobeats & Amapiano, Bashment and 90s music. For £42pp, you can enjoy the brunch from 3pm and also go straight into the day party finishing at 10pm.
The last brunch of the year is coming up on 6th November, so if you don't want to miss out, get your tickets here!

Nobu Shoreditch
Next up, if you're looking for a touch of luxury with your bottomless brunch, then Nobu Shoreditch has you covered. For £110pp, you can enjoy unlimited access to their Japanese brunch buffet with a variety of fresh sushi, Makki, sashimi and unlimited drinks including prosecco, asahi beer or elderflower cooler for a duration of two hours. You also get a choice of main and dessert!

Barrio Bars
Okay, so the third on the list isn't just one, but six different bottomless brunches! But we'll count them as one because they're all under the Barrio umbrella. Each of the Barrio Bars sites offer a full-colour, full-flavour experience, serving Latin-inspired cocktails, Mexican street food and, each site has its own unique bottomless brunch! All brunches offer a 2-course menu with bottomless drinks. 
Barrio Shoreditch and Barrio Watford host their 80s inspired La Isla Bonita Brunch every Saturday. Barrio Angel's brunch theme is Battle of the Boy Bands, on every Saturday from 1-5pm. Every Saturday from 12-5pm, you can catch The Notorious B.I.N.G.O. & Bottomless Brunch at the Barrio Brixton site. You can experience Cardi B.runch on Saturdays from 12-5pm at Barrio SOHO. From 12th November, Barrio Covent Garden will be bringing its La Bamba Bingo Brunch every Saturday.

Esq Bar & Grill
And last but certainly not least, we have Esq Bar and Grill. Another fabulous black-owned bottomless brunch and day party. For £35pp, you get the choice of three brunch options, a meaty one, a seafood one and a veggie one. And of course, alongside the food menu, there are unlimited drinks available on both Saturday and Sunday (Sundays are 90s themed)!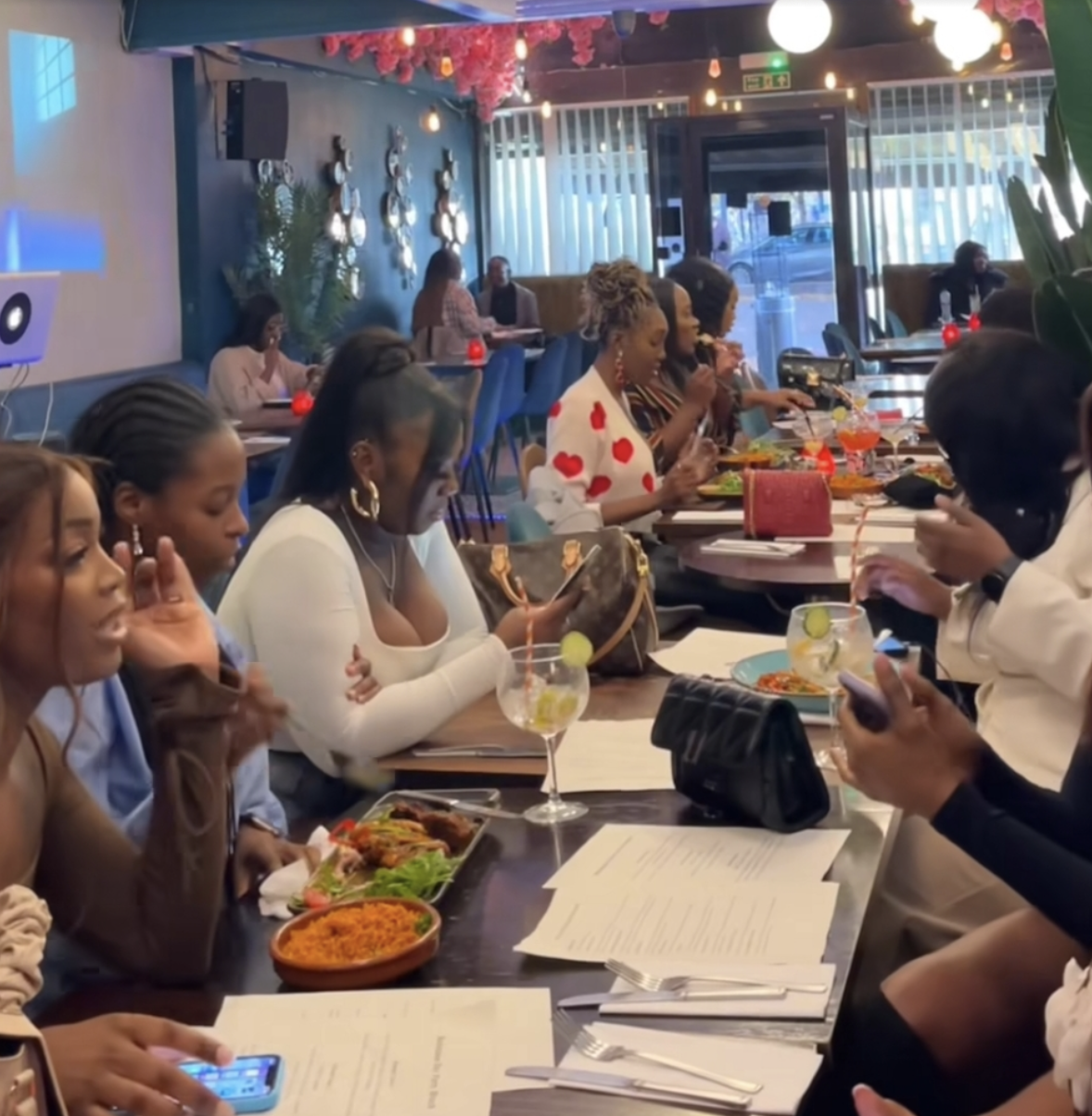 Want to see your bottomless brunch offering in a list like this? Get in touch with Posh Cockney today to elevate your brand experiences.
In need of foodie recommendations for a full day in the capital? Check out our London Foodie Bucket List blog and never be short on ideas for breakfast, lunch, dinner and late night hotspots!