It's a new year, meaning, New Year's resolutions are out in full force. There are limitless opportunities for self-improvement in this period, but the most common ones revolve around improving diet and health. What better way to start the year than a challenge: Veganuary.
History of Veganuary
Veganuary was founded in 2014 by a husband and wife, Matthew Glover and Jane Land. It is an annual challenge run by a UK non-profit organisation, which aims to promote and educate about veganism. The idea is simply to inspire people from all around the world to follow a vegan lifestyle during January.
Since its birth, more than a million people have signed up, but the number of unregistered participants could potentially be ten times more. In 2015, the project registered 12,800 sign-ups, 400,000 in 2020, growing up to 513,633 in 2021.
Veganuary is not only about healthier eating or decreasing animal cruelty, but it has a great impact on the environment as well. Recent research suggests that over 100,000 tonnes of CO2 were saved by one million participants so far.
Shift in Consumer Preferences
Interestingly, while the month of Veganuary has a huge positive impact on its own, 76% of participants are reported to actually stick to the diet after the 1-month challenge. According to a Vegetarian Consumer Trend Report from 2019, 50% of consumers aged 18-34, would like to be able to substitute animal protein with plant-based alternatives, while to 25% of young British Millennials, veganism is more appealing now than before the pandemic. These numbers show that the demand for permanent vegan choices is set to accelerate further.
This could be a good time for restaurants to introduce new vegan concepts for a limited time to assess popularity, with a vision to have a regular line of vegan choices available throughout the year. Hence, restaurants are prompted to offer more vegan and vegetarian options on their menus, due to the gradual increase of people cutting down meat. Customers are looking for authenticity and a lasting, meaningful commitment to the cause with options available after January.
How have restaurant brands reacted?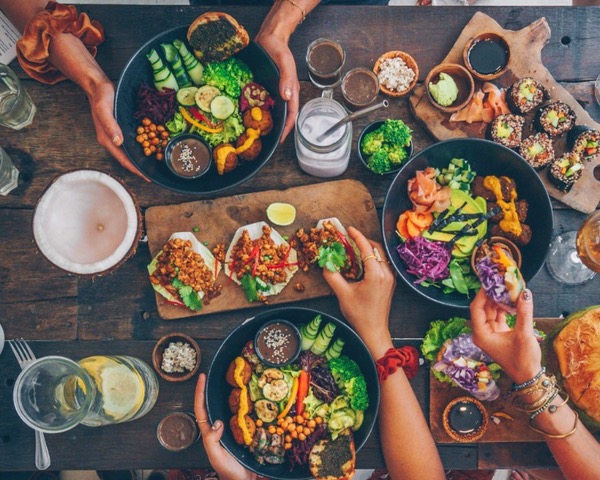 It can become quite competitive in the market. Apart from the people, there has been a significant engagement by businesses and certain restaurants jumping on board the vegan bandwagon. Traditionally meat-oriented fast-food restaurants, like KFC and Pizza Hut were among the 600 businesses participating last year. Popular Italian restaurant Zizzi's has introduced a vegan pizza, sandwich shop Pret A Manger have opened another completely vegan store in London and higher-end restaurant Gauthier Soho opened the first-ever fully vegan restaurant last year.
Posh Cockney clients, such as Happy, Olives and Meze and The Pepper Tree are also among the large number of restaurants adapting to the trend by offering additional vegan options or separate vegan menus.
Lastly, the number of vegans in the UK has tripled in the last decade to over a staggering 500,000 people, according to The Vegan Society. All these facts and numbers point towards the quickly changing customer preferences, forcing the UK restaurants to keep up with or threaten to be left behind.
Do you need support attracting more customers during Veganuary? Get in touch with Posh Cockney today!