The relationship between the fashion industry and the hospitality industry has escaped close scrutiny for some time now. However, it is something that is ever changing and only becoming more apparent with time. As the world of fashion ventures deeper into the hospitality sector, and brands are entering new markets, the synergy between these two parallel industries is enhancing and is becoming undeniably intricate. 
The intertwined relationship between the two has not always been blatant, but it has always existed. Fashion plays a significant role in the hospitality industry. We see its influence in simple things such as a restaurant's menu design, its interior décor and even the uniform they give their staff. However, now it is much more than that.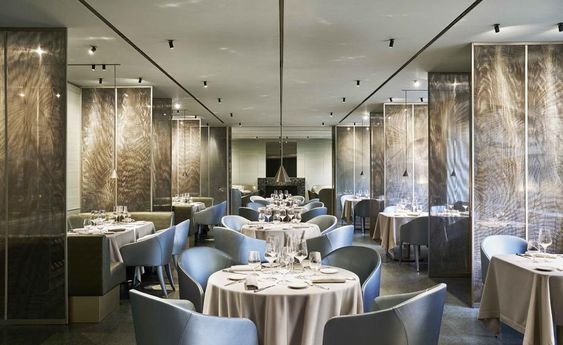 The intersection of these two industries has mainly been propagated by luxury brands. We can see this in the likes of Roberto Cavalli's 'Cavalli Club' in Dubai, Louis Vuitton's 'Le Café V' in New York and Giorgio Armani who is constructing his hotel empire across the globe. Their interest in the hospitality sector is nothing new, and has been around for some times as Ralph Lauren was among the first to start this 'trend' back in 2015 when he opened up Ralph Lauren's Polo Bar in New York. Both the fashion and hospitality industry are likeminded in their aims to create new and dynamic experiences for their customers; and by merging the two industries together customers are left completely satisfied and all temptations are given into. 
The recent growth of this 'trend' has come from the consumers themselves. The new generation of Instagram and Tiktok users have been the ones to spur this phenomenon. Millennials and Gen-Z who prioritise the aesthetic of a restaurant over its taste drive brand ideas. Owner's hope to attract a younger clientele who will promote these Instagram hot-spots. The brand-owned restaurants cater heavily to creating a space and ambience identical to the image their fashion gives off. Tiffany's Blue Box Café in Harrods is unmistakable as the brands décor is almost entirely their signature colour of Tiffany Blue, immaculately replicating the aesthetic the brand emanates. Brand awareness is important as it's a working method as people will often go to a recognisable brand as it's a trusted source and a guaranteed good experience.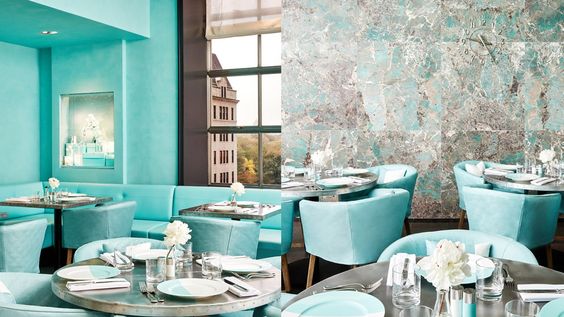 Also, faced with post-pandemic blues and online competition from a generation that can get everything they need delivered to their homes, brands have had to think of ways to attract their customers back into their stores. As these two universes blend together to cater for their younger clients they aim to bring the brand alive, for a generation who will most likely be the core customers of these brands in a few years' time, and they seem to value multi-sensory experiences.
For older and more entrenched customers, the fashion industry has collaborated with hospitality as a way to strengthen their relationship with existing clients. For top clients or influencers, these designers host private events or dinners in their restaurants, as a thank you or an added perk to strengthen and secure their ties. 
Look out for Giorgio Armani's next Armani Hotel in London, the long awaited and ambitious outcome of years of planning at Admiralty Arch, opposite Buckingham Palace.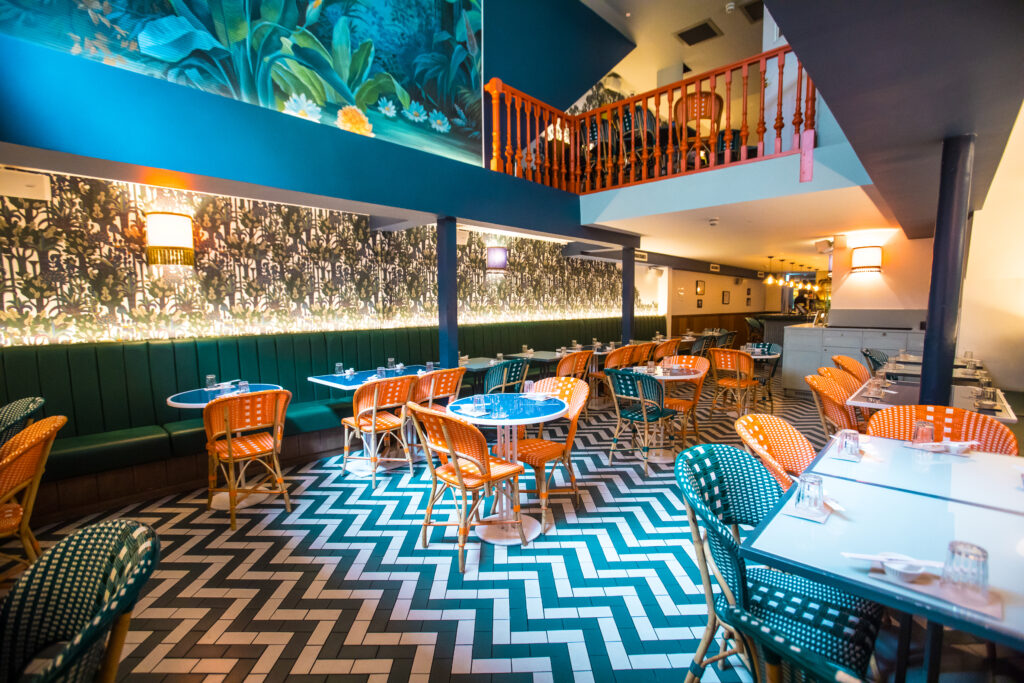 Posh Cockney client Temakinho is another fantastic example of fashion meets food as founder, Linda Maroli, grew up with fashion all around her and this is clear in the menu and decor of Temakinho.

''In the early years of Temahkino, I was working both in the restaurant and in Alexander McQueen to pay the bills. Switching between fashion and restaurants gave me the eye for detail needed to fuel the aesthetic power of the Temakinho brand.'' – Linda Maroli.