The first International Women's Day was held in 1911 spanning across Austria, Denmark, Germany and Switzerland. Today, 111 years later, the event is celebrated all over the world and marks women's achievements both past and present globally. 
Today however, we're celebrating the women who are thought-leaders and innovators making an impact in our industry.
Jennifer Polk – Gartner
Jennifer Polk is Managing Vice President at Gartner. An expert in business and marketing, Jennifer has over 18 years of experience working with B2B and B2C organisations. She now leads a team of experts who advise on go-to-market strategies, demand generation and marketing agility.
What we particularly admire about Jennifer, aside from her marketing achievements, is her developed approach to leadership. In one of her blogs, she encourages others to lead with 'openness' and 'show up differently'. You don't have to be an official leader to show leadership; Jennifer's mantra, 'be open', is an example of that.

Sophie Miller – Pretty Little Marketer
Sophie Miller started her business when she was studying towards her degree and noticed a lack of information online about marketing that was easily digestible to beginners. In 2020, she created Pretty Little Marketer, a "community initiative aimed to help and inspire marketers to find their feet, voice and confidence in the crazy world of marketing".
Pretty Little Marketer's Instagram account, which serves up everything from marketing strategies to freelancing tips, now has over 33,000 followers. The LinkedIn account has over 70,000 followers. We love Sophie's content because she's all about helping and inspiring others to succeed in their marketing careers.
Clara Shih – Salesforce
When we talk about impactful female leaders, Clara Shih has to be one of them. Clara is CEO of Service Cloud at Salesforce, a customer service platform. However, she is also a business owner and author. Her book, The Facebook Era, has been featured by The New York Times and is used as a textbook at Harvard Business School.
Clara has also been named one of Fortune's Most Powerful Women Entrepreneurs, Fast Company's Most Influential People in Technology, and Businessweek's Top Young Entrepreneurs. She is committed to making the tech industry a more diverse place by empowering the people that work for her and encouraging more girls to study tech and engineering.
Joanna Wiebe – Copyhackers
Joanna Wiebe is known as the original 'conversion copywriter' and is the creator of Copyhackers.
Joanna's been optimising copy for a lot longer than most companies realised their copy needed optimising, solving their pain points before they knew they had them! Her expert knowledge on all things copywriting has led big-name companies her way: think Canva, Sprout Social and BT to name just a few.
She's also coached more than 70,000 people from start ups to international agencies. So many people and organisations have benefitted from Joanna's teachings that we can't help but admire her. Read her top ten copywriting tips here.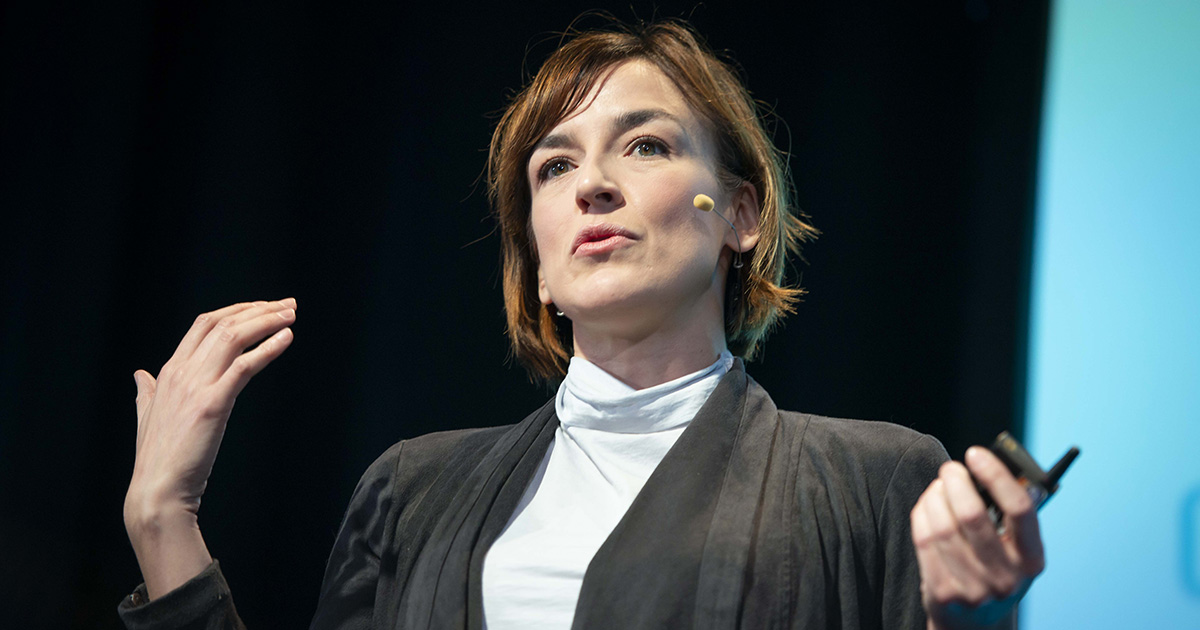 Emma Bolton – Posh Cockney
Emma Bolton is Posh Cockney's thriving Head of PR. After seven years spent working in the London events scene, Emma entered the PR world at Posh Cockney two years ago, and has since rapidly climbed up to her leading senior position.
With journalist contacts all over the globe and a track record of scoring incredible coverage in reputable and popular media outlets, Emma has become a powerful force in the PR industry with a bright future ahead of her.
These are just a small number of the many women that inspire us. We've chosen these women to talk about not only for their success in business but also for their contribution to the industry. They continue to use their innovation and ambition to inspire others, a belief we can certainly get behind. 
We are so proud that Posh Cockney is a predominantly female team making waves in the industry. Want to see what we can do? Get in touch with us today!