International women's day is celebrated every year around the world on March 8th. It is dedicated to honoring the achievements of women throughout history and calls to accelerate gender parity. 
This years theme is #ChooseToChallenge, the idea is that a world that is challenged is alert and this year the international women's day campaign is encouraging people to take responsibility for their own actions and thoughts by calling out gender inequality and discrimination 
How can you get involved? 
By showing your hand help up high in support of change. Through the www.internationalwomensday.com website, you can upload a picture of yourself in the position shown above raising your right hand to show your support for the movement. Some of these submissions will be displayed on the IWD website and social media pages.
Alternatively, the website currently displays a list of ways that you can creatively support and celebrate the moment within your community and/or workspace.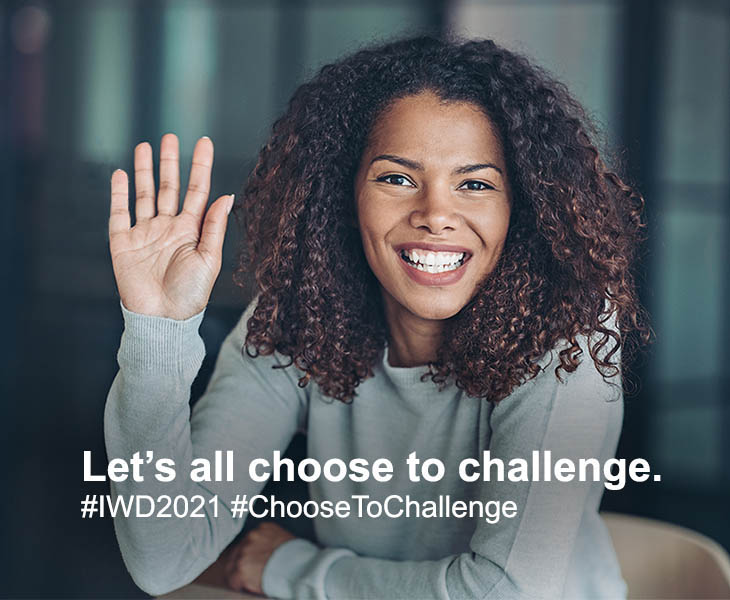 Why is Women's day so important?
It brings debates about women's successes and global gender disparity into the mainstream, by encouraging people of all cultures, ages, and genders to think about what they can do to make the world a more fair place for everyone and whilst it is celebrated globally by people for so many varying reasons, there is a clear focus on equality.
What will be held this year?
With the uncertainty that has surrounded all events this year, the usual #March4Women will not be taking place as expected and will instead be replaced by an online action. 
Alternatively, Equation is hosting their annual IWD event online by inviting a series of speakers to share their wisdom every Monday throughout March on Zoom.
 Many boardrooms are still dominated by men, but the continued success of women in business highlights the importance of incorporating women's perspectives.
Here at Posh Cockney we value and celebrate all of the powerful women in our lives and will continue to do so moving forward! 
To join the movement and find more information please visit www.internationalwomensday.com.