'Pics or it didn't happen'
So many of us have become addicted to sharing every aspect of our lives on social media, whether that's what we're doing, wearing or, of course, eating. We've all been there: you've just sat down in a restaurant, ready to tuck into a meal, when your friend suddenly stops you for an 'Instagrammable' photo moment.
Just half a decade ago, this might have meant a '#foodporn' post, displaying a beautifully arranged dish inspiring comments of heart-eye and mouth-drooling Emojis. Now, however, there is much less focus on the food, but rather on the venue itself.
The Birth of 'Instagrammable' Venues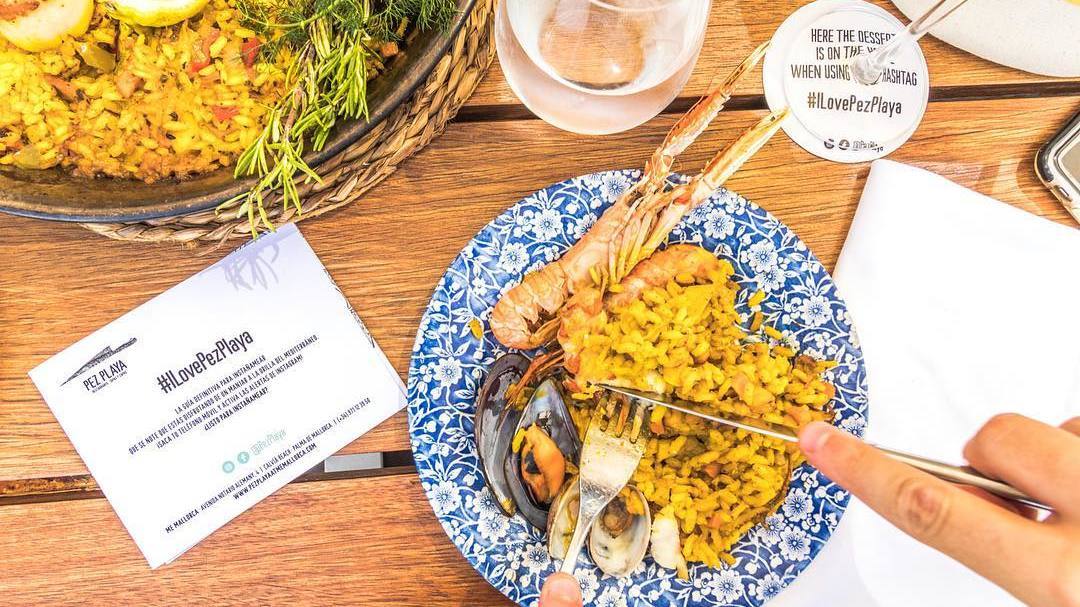 Over time, businesses in the hospitality industry have become aware of the benefits resulting from this millennial habit. By uploading location-tagged images of venues on the app, customers are essentially providing free advertising for businesses, unprovoked.
So, why not take advantage of this? The past few years have seen hundreds of restaurants and cafes transform their venues into photogenic backdrops designed solely for Instagram feeds. It's now hard to tell whether an influencer's favourite bar is determined by its cocktail variety or collection of neon signs on display.
Some venues even go so far as asking their guests to post on the app, using specific hashtags to aid brand growth online. Take Pez Playa for example, one of Europe's first Instagram-friendly restaurants. Based in Majorca, staff are trained to encourage use of the app in the venue, checking that customers have battery on their smartphones and offering freebies to customers who use the restaurant's hashtag.
With photo-sharing intentions in mind, customers visit the restaurant for an aesthetically-pleasing experience. Waiters don't just serve food, but present and carefully arrange dishes of artwork, adding to the endless list of photo opportunities on offer across the venue.
But what is it about the venue itself that appeals to the eyes (or tapping thumbs) of millennials and Gen-Z? What exactly makes a venue 'Instagrammable'?
What makes a venue 'Instagrammable'?
Much like any picture-worthy moment, customers need to be wow-ed by their surroundings before they are likely to open their smartphone camera. An Instagram story opportunity requires more than the average set of table and chairs.
Taking a look at some of London's most popular, 'Instagrammable' venues, it's easy to recognise patterns of features favoured by the app's users. If you're thinking of making your venue an Instagram-worthy spot or simply want more social media engagement, why not include:
Eye-catching neon signs – Create the perfect photo backdrop with a catchy slogan or quote highlighted in neon, like this one displayed in EL&N Café.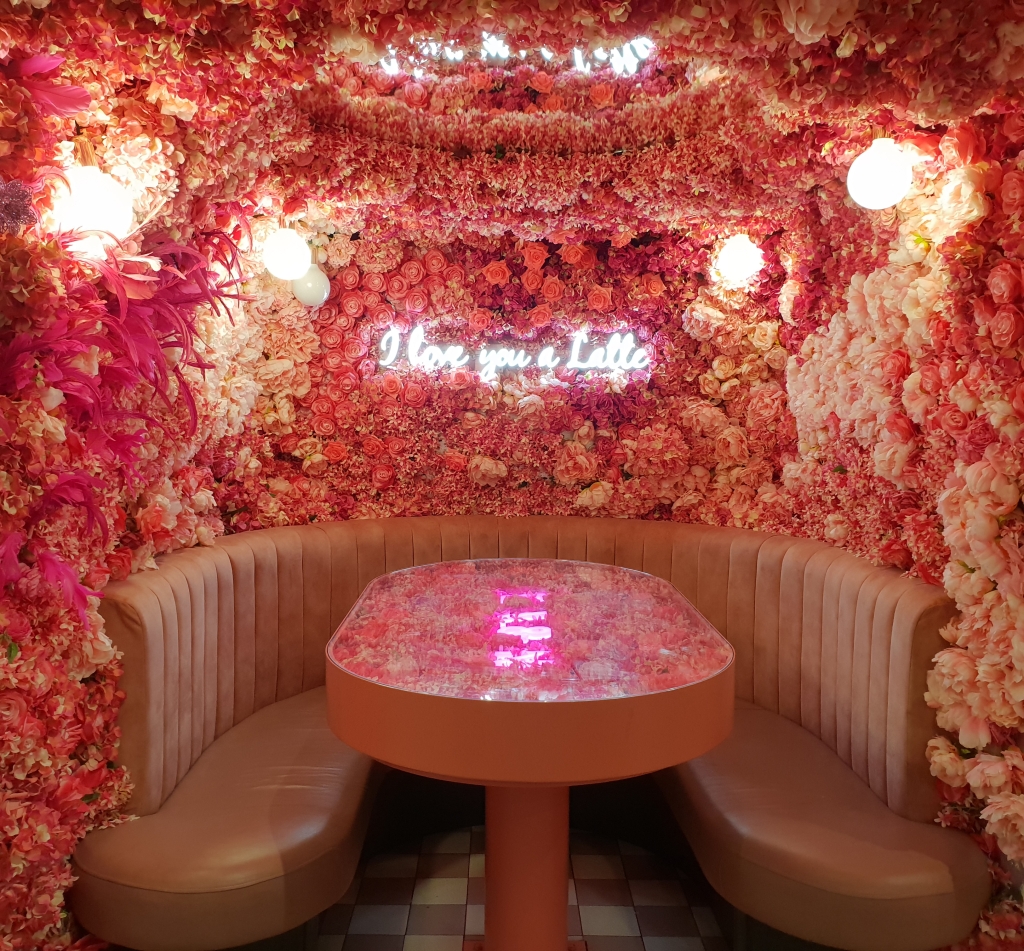 A jungle of plants or trees – Appeal to the eco-conscious minds of young consumers by filling your venue with green plants or even trees amongst your tables and chairs.
Floral wall displays – Arguably, influencers' favourite photo spots. Cover your walls from head-to-toe in beautiful artificial flowers.
Picture-perfect lighting – No photo is worthy for the 'gram without good lighting – after all, you can't take a ring-light everywhere! Illuminate your venue with beautiful lighting installations, such as this one in Circolo Popolare.
Millennial pink-everything – If all else fails, go for a millennial pink theme. Named colour of the year in 2016, the hue is featured across many interiors of popular London restaurants, such as the extremely popular, Sketch.
Novelty features – Nothing makes an Instagrammer get out their smartphone camera quicker than a novelty venue feature. Take this well-known, futuristic bathroom setup in Sketch, for example.
Bathrooms perfect for mirror selfies – Everyone loves a bathroom mirror selfie, especially when the background looks presentable. Replace average toilet cubicles with a touch of luxury, as seen in these toilets at Brasserie of Light.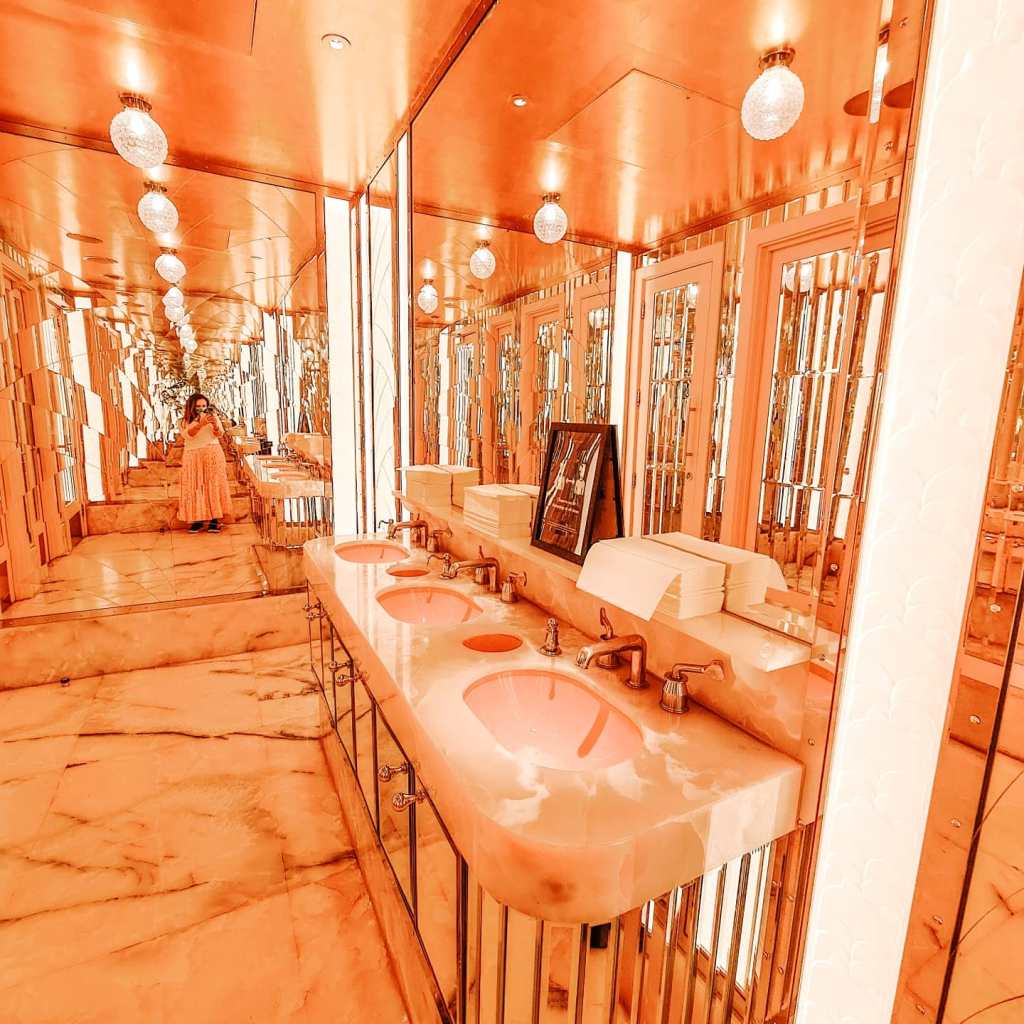 How do businesses benefit?
Of course, it's no doubt that a more visually attractive venue will entice more customers – it acts as good packaging. But how does being 'Instagram-friendly' in particular benefit a business?
Ultimately, 'Instagrammable' venues don't just exist within the local community – they live online. Upon entering Sketch or EL&N Café, guests feel instantly inclined to share their lunch destination with their several-hundred or even several-thousand followers, scoring the business plenty of exposure.
Indeed, while a restaurant can gain good traction online from the general public, it can become a viral success from just one influencer share, with users of the app travelling from far and wide to enhance their Instagram-game.
A photogenic venue can also improve a business' own Instagram-game. Having beautiful lighting and backdrops enables a company to present better quality social media posts, highlighting their venue as more appealing. This can significantly shape the way it is received online, increasing the brand's engagement and therefore exposure.
Are 'Instagrammable' venues worth the hype?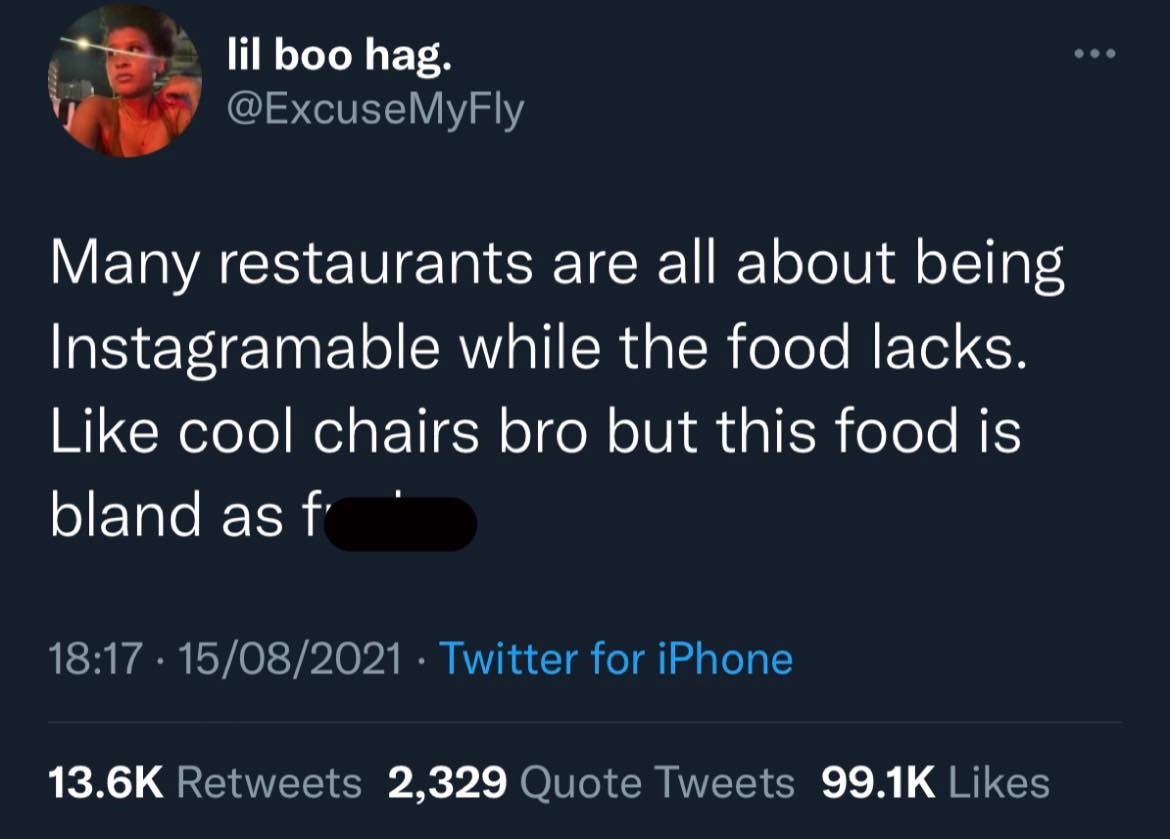 With so much thought put into a venue's aesthetic appearance, we might question whether customers are still guaranteed a good quality dining experience in these well-known spots. Does the product itself match the quality of its packaging?
Alongside floral wall displays and neon signs, one feature that runs consistently throughout so many of these venues is a high price point. Venues like Saint Aymes and EL&N Café often receive mixed reviews for their 'overpriced' food, with several customers complaining that you pay for the photo opportunities.
On the other hand, restaurants like The Ivy Asia and Circolo Popolare have received consistently positive reviews which consider the venues' dishes as worthwhile as their picturesque qualities.
Perhaps then, it's a matter of doing your own research before committing to the sometimes dearer costs of an 'Instagrammable' dining experience.
From a business perspective, it's vital that hospitality venues don't lose touch with what they originally sought to do. Serving carefully made food and providing excellent service is just as important as gaining social media exposure. Achieving the right balance between the two is the best way to succeed in the hospitality industry.
If you would like to know more about how to gain exposure for your business on Instagram, get in touch with Posh Cockney today.