Link stickers on Instagram Stories
Back in June, Instagram announced the introduction of link stickers to Stories. Attached links used to appear as a 'swipe up' method, allowing the app's users to link to external webpages from their accounts.
Now, the platform has decided to completely remove this feature, replacing it with a sticker option. This way, users can follow links to external pages through a simple tap. However, since the launch, the feature has only been available to verified users or accounts with over 10,000 followers. This remained the status quo until today.
The good news for small businesses
Instagram has now announced that link stickers will be more widely available than the original 'swipe up' feature ever was. The company previously claimed that link sharing is useful in many ways to accounts of all sizes and types, which is why it's now expanding access to this handy tool.
In the past, link sharing has been largely utilised by creators and businesses who wish to direct their followers to webpages related to their services. Now, it looks like the social media platform has decided to roll out the feature to all users who want to engage with their followers. This will benefit thousands of small businesses and nano influencers trying to grow their audiences.
Instagram said in a statement: "We made this decision based on feedback we heard from the community about how impactful it would be for creators and businesses of all sizes to benefit from link sharing to grow in the same way larger accounts do."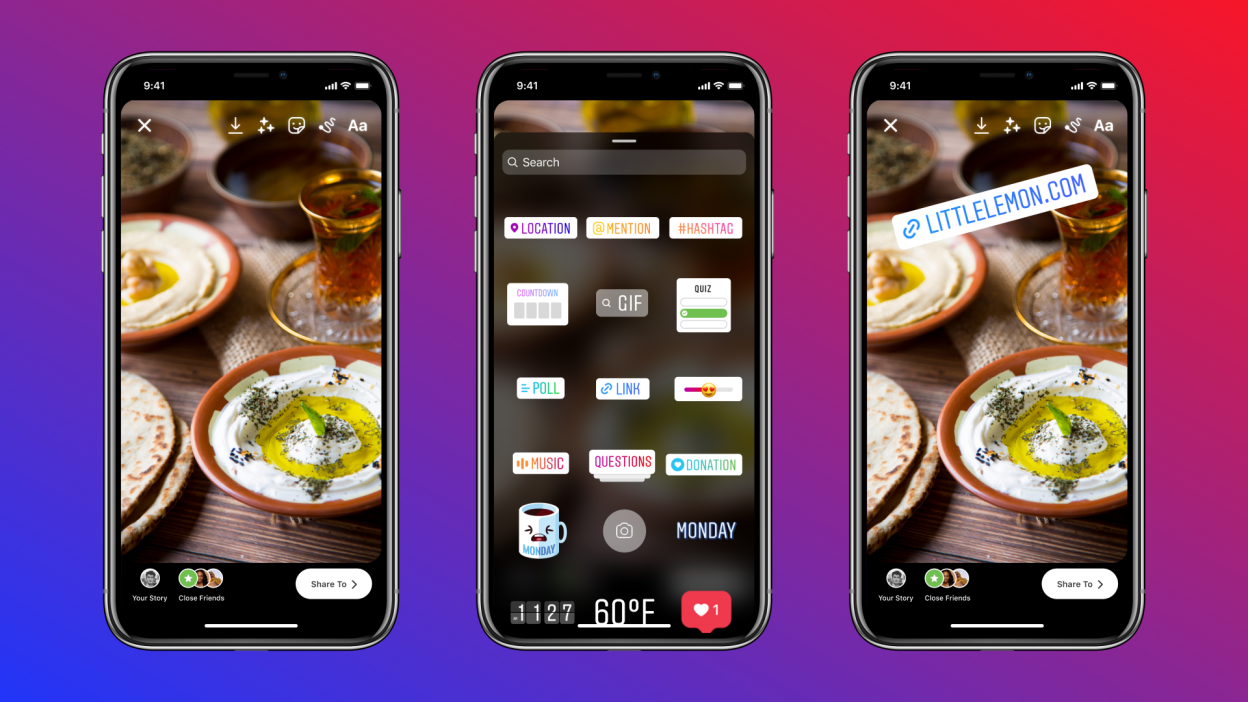 Safety precautions
Prior to this change, Instagram had previously noted that this kind of decision regarding link sharing needed to be made carefully, as it could affect the app's safety and integrity. The previous rule which prohibited non-verified accounts from including links in their stories existed to prevent spam and to cut down on potentially fraudulent links.
However, the company will be taking measures to maintain safety within the app. And it's not as if Instagram will be letting users run wild and free with the feature: the app has stated that accounts found to repeatedly use these links to spread misinformation, hate speech or spam, will lose access to the platform and be blocked from using the feature.
Today's expansion is the first step in broadening access to link sharing on Instagram for all users. When the link stickers were first announced in June, Instagram noted that they would only be available for posts on Stories and said that it had no plans to bring them to the main Instagram feed or other areas of the app.
Although Instagram still doesn't allow direct linking in posts, "link in bio" platforms like Linktree, Shorby and Linkin.bio have become increasingly popular over the past few years. However, with this latest expansion, users now have an additional tool to share links through their accounts.
If you would like to know more about how to market your business on Instagram, get in touch with Posh Cockney today.